Titanic Dining Experience
£55
Gallery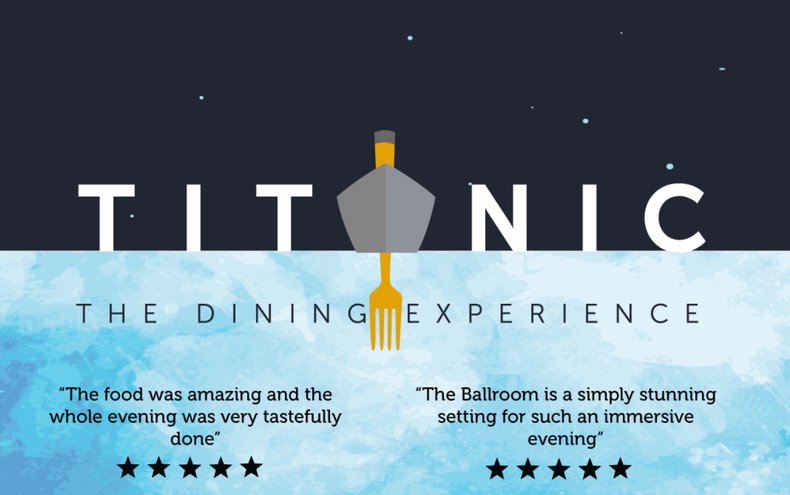 Description
Step aboard the greatest ocean-liner ever built on its maiden voyage. This dining, and theatrical experience weaves; survivors memories and biographies with the ship's entertainment. Experience the same menu served on board the worlds most famous ship on that fateful night. Accurately re-created by our expert chefs. Truly a night to remember, respectfully recreated and emotionally charged.
Take a look at The First Class Menu (including Vegetarian options) right here.
Disclaimer: The event details on this website are sourced from event organisers, advertisers, and partners of Visit Derby. We strive to maintain the accuracy and reliability of this information. As we cannot accept responsibility for any errors or omissions, we strongly recommend that you verify all event information directly with the event host or facilitator before making any bookings or plans.