Otaku Link 7
£7 online for just the day (booking fees apply) & £5 for the cosplay party (Over 18s only).
Gallery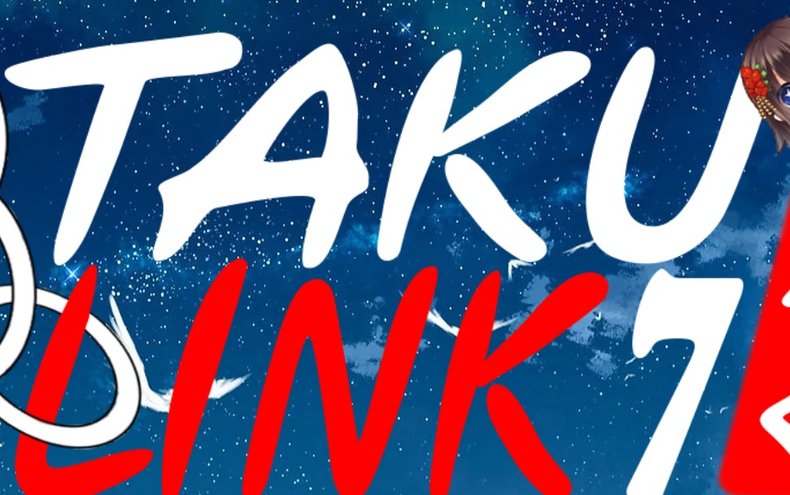 Description
For the 7th time in Derby, Otaku World LTD will be holding Otaku Link 7, an event in celebration and love of Anime and other parts of Japanese Culture. This event is being meticulously crafted by passionate and motivated individuals to bring just a small taste of Anime to Derby.

We are honoured to announce Meowgical Rosie, a skilled singer, songwriter that hails from Inverness, Scotland. One bored summer day in 2014, Meowgical Rosie dressed up and danced in front of a camera in her back garden. The video was uploaded to YouTube, and thus she made her idol debut under the name Koneko - the Japanese word for 'kitten' - with her cover of Loving Things from the video game Tomodachi Life. From 2015 to 2020, Rosie created a name for herself as the local 'anime girl' street performer in her hometown of Inverness. This kawaii performance will tug heartstrings but also wrap around you like a warm hug! We cannot wait to see Meowgical Rosie perform at Otaku Link!

We also have a KWAZI making an appearance at Otaku Link 7. Kwazi A.K.A Kingkwass is a rapper and editor that has reached over 500,000 streams on spotify alone! He is now making his way into the live performance world, hitting up the bristol scene and seemingly popping off. Kwazi is deeply into anime, his songs flow into anime references all the time! We can't wait for Otaku Link to echo with the rapping of Kwazi!

DJ MANIMAL is the first DJ to combine anime music, KPOP and Trance into a DJ set accompanied by anime visuals, he is a mainstay of Otaku Link and has become very popular with the regulars. He is an upcoming artist in the UK convention scene and we have no doubt that this year he will take the first steps out of Otaku Link and into the wider performance industry.

Otaku Link 7 will also host a range of activities for attendees to take part in / experience; Karaoke, Japanese food and snacks, Anime quizzes with prizes, Anime based stall holders, Pokemon Switch and Trading card Tournaments, Manga drawing competition, Anime movies and, a silent disco!

After the day's event we will commence with the Cosplay After Party. Starting at 7:30 and finishing at 12am, this after party will give the over 18s a chance to chill out, drink and socialize to their heart's content. All whilst being surrounded by like minded individuals who share similar hobbies and interests.

We want to be able to cover a vast age range at Otaku Link 5 as Anime itself covers a large demographic. To do this we have come up with a reasonable ticket price. £7 online for just the day (Booking fees apply), and £5 for the cosplay party (Over 18s only).
Disclaimer: The event details on this website are sourced from event organisers, advertisers, and partners of Visit Derby. We strive to maintain the accuracy and reliability of this information. As we cannot accept responsibility for any errors or omissions, we strongly recommend that you verify all event information directly with the event host or facilitator before making any bookings or plans.